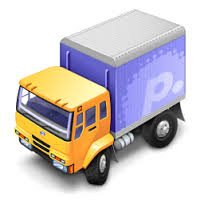 Transmit
4.4.12
Size: 1 KB
---
Downloads: 184178
---
Platform: Mac OS X
When it comes to uploading data on a FTP server, Transmit has everything you need, including high download and upload speeds. Besides the fact that it enables you to connect to various server types and transfer data as fast as possible, the application's smart design and comfortable controls make everything quite easy. It allows you to transfer data without any effort and you can also synchronize local and remote folders immediately, with a single click.

As long as you have a FTP server's address and your login credentials, you can start transferring data from one place to another right away, without any distractions. Local and remote folders are presented on a twin-panel user interface, which has a clean design and flexible controls. Everything feels natural and can be done seamlessly, from connecting to a server to downloading or uploading files.

The interface's two panels can be toggled between local and remote mode. A panel in local mode will display all your files and folders just like on a standard Finder window. When in remote mode, you will find options for connecting to a FTP, SFTP, Amazon S3 or WebDAV server, on separate tabs. Additionally, you can view a connections history and create favorites folders, on the same panel. A particularly useful feature is the possibility of mounting a server as a disk, which gives you the possibility of exploring its contents on a Finder window.

Transferring data between local and remote folders can be done by simply clicking and dragging one or more files from one panel to the other. What's more, the application allows you to synchronize the currently displayed folders. With a single click, you can make the currently displayed folders identical. Each time you connect to a server or move files around, you will notice that Transmit is much faster than other similar applications, due to its enhanced engine.


Pros
Transmit can establish connections to remote servers and transfer data quite fast. It provides support for several server types. The application comes with a user friendly interface and comfortable controls.
Cons
There are no obvious design flaws or functionality gaps to address. A significantly higher transfer speed, comfort and ease of use are just a few advantages you can expect from Transmit.
Transmit Awards
---
Transmit Editor's Review Rating
Transmit has been reviewed by Frederick Barton on 16 Mar 2015. Based on the user interface, features and complexity, Findmysoft has rated Transmit 5 out of 5 stars, naming it Essential
---